Day 9
Georgina Chapman and Jourdan Dunn
wearing Marchesa and Ralph &a Russo
Black is beautiful, sheer is stunning and don't these darlings prove it. Georgina Chapman, one half of Marchesas founders, provokes nothing but curiosity with her dynamic and mesmerising printed dress with gorgeous puffed out sleeves. Ralph & Russo have absolutely killed it this season with both ready to wear and couture. We have seen many fashionistas choose Ralph & Russo for the red carpet over the past few months and we can only hope this continues. These ensembles incorporate the finest detail and precision of cut in order to present a vision of elegance on every occasion.
Kendall Jenner
wearing Fendi
How can one woman make the highest of fashion look so effortless? Kendall, Karl and Fendi are a dream. Their numerous collaborations are perfection. Is there a colour that Kendall doesn't suit? Her mini blue playsuit paired with pointed white flats is a Cannes dream.
Toni Garn, Mackenzie Foy and Marion Cotillard
wearing Elie Saab, Oscar de la Renta and Dior couture
We finish Cannes with a fairytale dream, would we expect any less?
On the last day of Cannes only the finest designers debuted their extraordinary pieces as we can see. Whilst everyone of these pieces are fabulous it is that beautiful Oscar de la Renta that I find myself gazing at. This is the Oscar we all know and love and once again we can only applaud Peter Copping for continuing the Oscar name and upholding his legacy.
Which was your favourite look today darlings?
Whilst I adore Kendall and Fendi it has to be ...
... and her Oscar de la Renta. You know how much I adore him.
Cannes is over darlings?! Can you believe it!
Whilst we are devastated that we have to leave the French Riviera until next year it is time to get Summer ready and I have something super exciting to reveal.
Watch this space.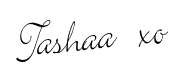 Check out